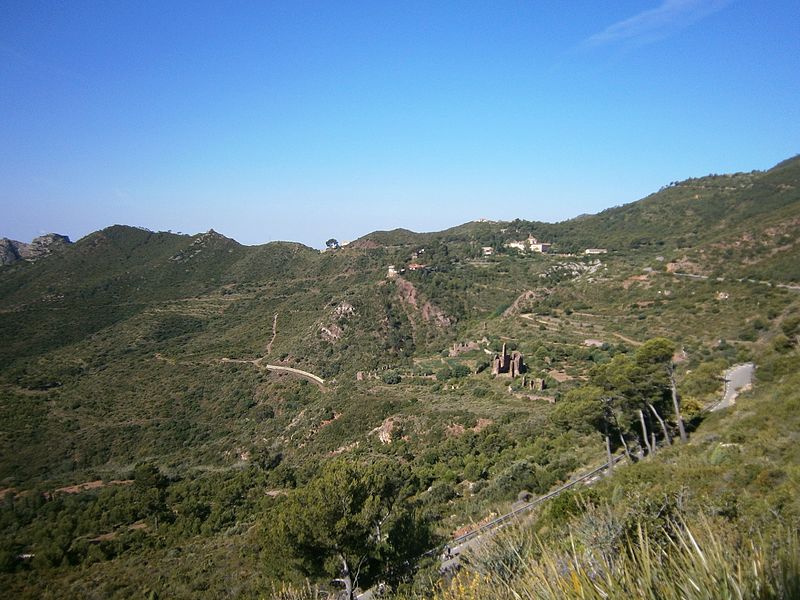 El Desierto de las Palmas
---
The "Desierto de las Palmas" is a protected natural area located in the province of Castellón, 22 kilometres from the capital, in the Plana Alta region.
With an extension of 3293 hectares, it is a place very visited by hikers, since in the area there are up to 9 "official" routes that allow you to know the most hidden places of the Desert, accompanied by the best views and contrasts of the area. Almost all of these routes have as their epicentre or reference point the ruins of the old monastery.
It is precisely this construction that gives this natural spot its curious name: the Mendicant Carmelite order, which established itself in the area in the Middle Ages, gave this name to the spaces dedicated to spiritual retreat and recollection (the "Holy Deserts"), such as this monastery. The second part of its name, "of the palms", is related to the vegetation of the area, specifically to the abundance of the fan palm, the only endemic palm tree in Europe.
A must-see if you love nature and are staying at one of our partner campsites in the province of Castellón.
Campings from this experience
---