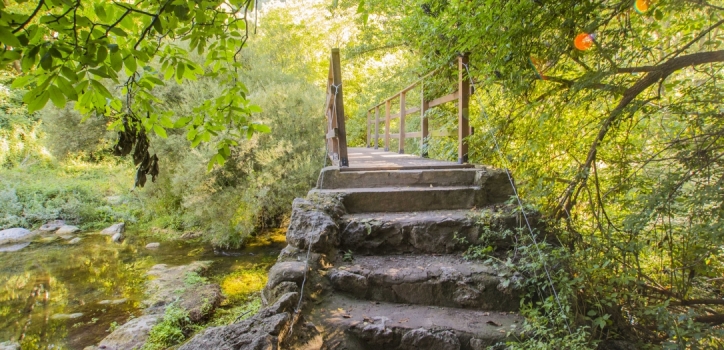 Bejís
---
Bejís is a municipality located in the Castellón province. It is situated in the south of the province, in the Alto Palancia region, near the Teruel border.
Bejís is located between the foothills of the Sierra El Toro and the northwest hillside of the Sierra de Andilla, at an altitude of 800m, surrounded by the Palancia and Canales rivers. It has such outstanding heights, such as the peaks of La Juliana (1,476m), La Pericona (1,468m) and Peña Escabia (1,331m).
Because of its geographical conditions, Bejís has very varied fauna and flora, with species such as the wild boar, fox, genet and the squirrel. Some of the birds include eagles, eagle owls and kingfishers.
The floraconsists of holm oak groves with Montpellier maples, gall oaks, whitebeams, Scots pines and black pines in the higher areas, as well as yews, hollies and snowy mespilus, maritime pines with heather and rockrose in the lower areas of the Aleppo pine forests.
Along the banks of the Palancia, there are poplars, ash trees, hazel trees and dogwoods. Aromatic and medicinal plants are also abundant.
Campings from this experience
---