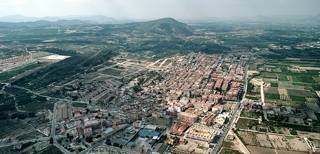 Bigastro
---
At the heart of the Vega Baja, belonging to the province of Alicante, is Bigastro, a town of around 7,000 inhabitants. It is characterised by its desire to encourage and to support sustainable development that ensures the quality of life and protection of environmental values of the town and its citizens. With 4.1 square kilometres of land, Bigastro is well connected to cities such as Alicante, Murcia and Orihuela, as well as with coastal towns such as Torrevieja or Guardamar del Segura via regional roads and motorways.
Bigastro has managed to grow as a town, while respecting the environment and the quality of life of its inhabitants. It enjoys alocal and safe lifestyle with health, education, cultural, commercial and leisure services. Moreover, their Huerta Tradicional ('Traditional Garden'), natural beauty spots, town centre, traditions, gastronomy and people, make Bigastro an unbeatable place to live and enjoy.
The squares as well as the narrow and steep streets of Bigastro invite you to take an urban tour, stopping at the main pedestrian street La Purísima, the centre of all commercial activity in the town, passing the remodelled Municipal Park, where walkers can take a break and enjoy the greenery and freshness, while the children can have fun in the playground.
Campings from this experience
---