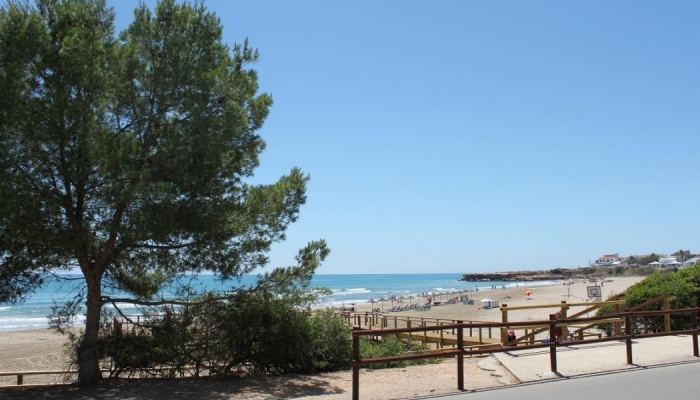 Alcalá de Xivert-Alcossebre
---
Alcocéber or Alcocebre is a townwhich,along with Capicorp and Las Fuentes, is part of the municipality of Alcalá de Chivert in the Castellón province.
Alcocéber is a small coastal community with ten kilometres of coastline spread across five glorious beaches and several unspoilt coves. It is one of the few towns that is not completely urbanised (unlike most coastal towns).
Situated on the Azahar coast, bordering the towns of Peñíscola to the north and Torreblanca to the south. As well as its coastal areas, Alcocéber also features several viewpoints from the mountains of the Sierra de Irta natural beauty spot.
Along its ten kilometres of coastline, there are five large sandy beaches that stand out: El Cargador (Carregador), La Romana, El Moro, Los Manyetes (or Tropicana) and Las Fuentes (Les Fonts), which have been awarded the blue flag as sign of quality. Las Fuentes has fresh water springs, which are of great ecological value.
You will also find three coves: Tres Playas, which is a group of three coves with a rocky bed, separated by rock formations; La Cala del Moro, which is separated from the beach of the same name by a small dune; and La Cala Blanca which is located near the lighthouse.
Campings from this experience
---