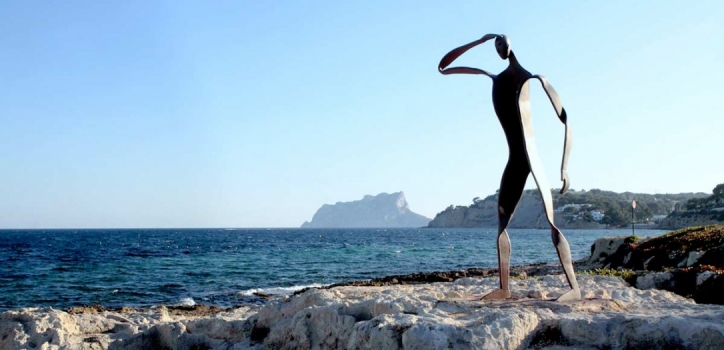 Teulada-Moraira
---
The Mediterranean, a mixture of cultures and a bridge between civilisations, has marked several characteristics onto the municipality of Teulada-Moraira over the centuries. The municipality's main source of income, agriculture – which to this day allows us to enjoy the sweet taste of the Roman moscatel grape and of the exquisite liquor that can be obtained from it, mistela – is losing its importance in the middle of the 20th century with the arrival of the tourism industry.
The Portet and Platgetes (beaches) witnessed the arrival of the first tourists in the middle of the 20th century, but it was at the end of the 60s and 70s when they started to welcome anyone who wanted to enjoy this gorgeous climate, the beautiful beaches and a wonderful landscape.
Any visitor who comes to us today would describe a town rich with heritage, not only natural, but historical, artistic and monumental as well; and would want to delve deeper into the culture, full of stories and legends, and people who will warmly welcome you with their character.
Campings from this experience
---