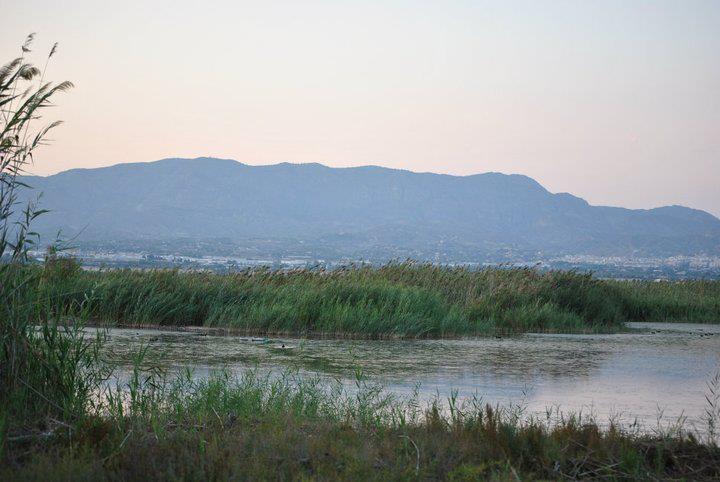 Parque Natural El Hondo
---
El Hondo Natural Park is located in the province of Alicante, between the municipalities of San Felipe Neri, Crevillente and Elche (belonging to the Bajo Vinalopó region) and Dolores and Catral (belonging to the Vega Baja del Segura region).
Declared a natural park in 1994, the 2,387 hectares that make up the El Hondo Natural Park include two irrigation regulating reservoirs (Poniente and Levante), perimeter ponds and lagoons, salt marshes, crops and three natural environments. These characteristics mean that it is considered to be one of the main important wetlands in the Valencia Region, as well as being of great ecological and scenic value.
If you visit this natural park you can do different walking and cycling routes. One of them includes wooden walkways and is accessible for people with reduced mobility.