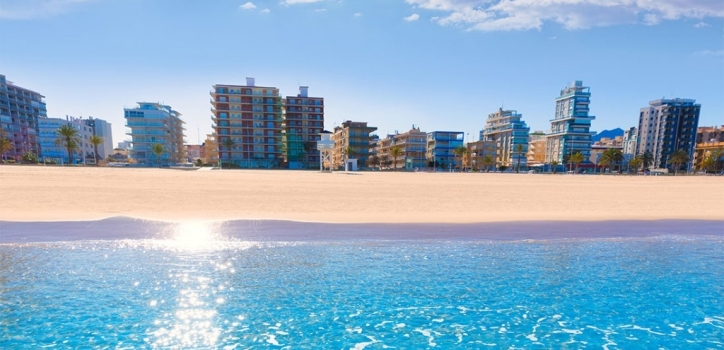 Gandía
---
The city of Gandía, at the heart of the La Safor region in the Valencian Community.
Gandía has an ideal location, between the sea and the mountains. In its setting, you can experience a rich historical heritage that is embodied in its monuments and in the spirit of its people. This is one of its greatest appeals and because of this, it is a city whose tourist attractions are capable of satisfying even the most demanding visitors, thanks to its infrastructure and variety.
Visiting Gandía means discovering a very special city. Its beach, its historic city centre, which has connections to the most well-known Valencian family (Els Borja, 'The Borgia'), and its natural environment provide the embellishment of the city that combines thewarmth of the Mediterranean with its strong touristicappeal.