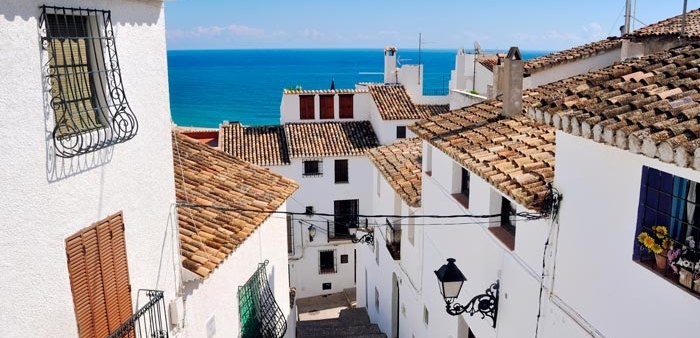 Altea
---
Altea is situated in the middle of a bay, south of the tip of Mascarat, between sea and mountains, giving an almost symbolic image of the Costa Blanca.
With the parish Church's blue and white dome, the town stretches out along a hill that ends in the Mediterranean itself.
Small and beautiful coves and beaches follow one another along full of the same white charm as the town centre.